I work in hospitality and small business website design, and one of the hottest topics right now is social networking. Right on its tail are mailing lists and blogs. My customers aren't interested in how they can improve the appearance of their websites; they want to hear about how a blog can increase the traffic to their website, or how they can use Facebook to their advantage. I believe this is the job of a marketing consultant. Unfortunately, it is slowly becoming a responsibility of the website designer and developer, simply because clients don't know who else to ask.
As reluctant as I am to step into the marketing pool, I want to offer practical advice to help my clients market themselves online without turning to SEO firms who want to charge them $1,000 for Facebook page setup (this is not a joke). So, I present my practical approach to online marketing for small and hospitality businesses, built on observation, trial and error, and common sense.
More isn't always better, especially if you never interact with them.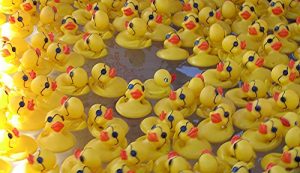 The key to any marketing tool, whether it's a mailing list, Facebook, Twitter, or a blog, is how you use it. It's great to build a huge mailing list, but what are you going to do with it? You have 100 followers on Twitter and Facebook–so what? These statistics are useless unless you have something to say to these people. Here are my tips for making the most out of your social networking and blogging experience.
Use it or lose it. If you aren't going to use or monitor that Facebook page for whatever reason (time constraints, computer skills, lack of interest), don't set one up (or at least don't link to it). It's better to have no presence on Facebook than one which is not maintained and could result in damage to your brand. What if someone published something inappropriate on your page? This could reflect negatively on you. Similarly, don't start a blog if you don't intend to keep writing it.
Plan and schedule. Figure out how often you want to post, and stick to that schedule. This might be once a day; it might be once a week. Figure out what works for you. Also, determine whether your business needs unique content on each platform (specials on Twitter, pictures on Facebook, recommendations on the blog), or if they should be linked together, so content from one pushes to the others.
The key is good content and conversation. Offer good content in newsletters and in blogs, and people will be glad to hear from you. Offer nothing but calls to action, and you'll see a drop in readership. If you're using Facebook or Twitter, interact with your followers. Ask them questions. ("What's your favorite thing to order after a day at the beach?") Answer questions. ("Yes, we are open Sundays!") On these sites, it's not all about you. It's about your followers and their relationship to your company. Connect with them; don't just sell sell sell.
Remember your brand. It's not all about you, the individual, even if you're the business owner. It's about your company and your company's brand. If multiple people will be editing your page/blog/account, make sure everyone is on board with expectations and policies. Spelling counts!
Don't forget your existing fans and followers. In my experience, business owners can become so obsessed with getting new traffic, more fans, more followers, better keywords, etc. that they forget about the people who have been loyal to them all along. Your efforts must be balanced, so they attract new fans … Read the rest