The best masturbators for men
Posted on: December 1, 2022, by : amiss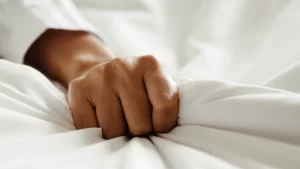 Taboos are rising little by little around female sexuality, but also male. The proof: masturbators entirely dedicated to male pleasure are developing, with models with sometimes surprising shapes.
Like other areas, sex is also subject to trends. We have seen this recently with practices such as gaining (gaining fat or muscle mass to please your partner) or with the democratization of online sex shops . Long remained in the shadows, male masturbation is no longer taboo and enjoys new sex toys for men and sex toys for couples . We have gathered the information you need to know about these accessories, as well as a selection of the best current masturbators.
A masturbator, what is it?
The question is legitimate, since masturbation is not specifically masculine. However, it is indeed a question here of devices dedicated to male pleasure. Their objective is then to stimulate the glans and the penis. Rare are those intended exclusively for the testicles or the anus. They focus much more on reproducing the sensations encountered during oral, vaginal or anal sex.
How to choose the right masturbator?
The masturbators are chosen according to the sexual practices of each one. You will see it in our selection below: the sensations of these devices can be similar to those of oral sex or sodomy. Other criteria sometimes specific to sex toys then come into play, such as material, practicality, battery or even size: some are small and discreet. These are travel masturbators. Others are fully adjustable and can accommodate yards of all sizes.
How to clean your masturbator?
There are disposable models, but these remain extremely rare. In general, manufacturers suggest cleaning with hot water, banishing all soap or household products. However, it is necessary to refer to the instructions: it is sometimes recommended to use a specific product, such as an antibacterial or antiallergic product, for example. This same notice will also specify whether the device is waterproof or removable.
Our selection of the best masturbators for men
The Power Heat Blowmotion, the portable oral sex simulator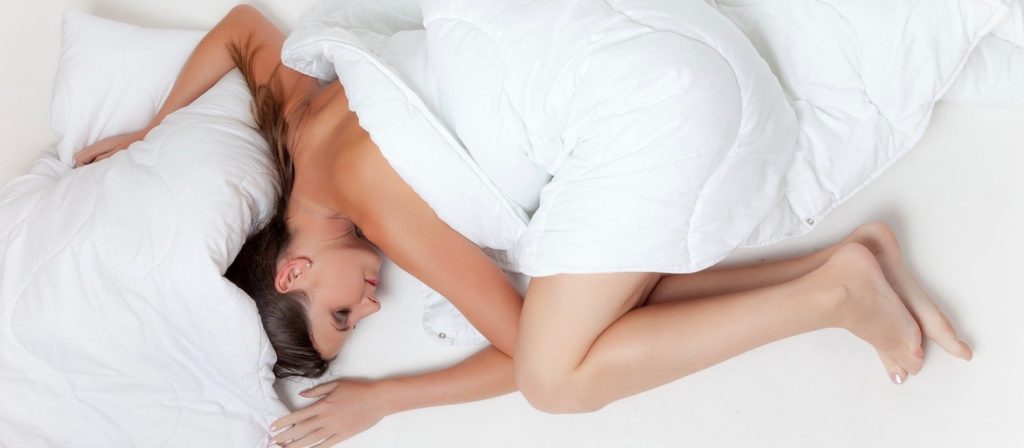 Its black color and sleek profile make the Power Heat Blowmotion more discreet. Vibrating and heating (up to 42°C), this masturbator has the particularity of simulating oral sex with great realism. For this, it has 8 vibration modes and 12 different speeds. Portable, the Blowmotion is fully waterproof, allowing use in the bath or shower.
The F1S-V2, the ultra-discreet masturbator
Behind this enigmatic name, the F1S-V2 comes in the form of a simple cylindrical object. This profile makes it infinitely more discreet than other masturbators. Based on the first version of the F1S, this V2 has around ten sensors and four vibration modes. Its more flexible sheath adapts to all sizes. An application offered free of charge by the Lelo brand allows total control of pleasure.
Turbo Thrust fellatio masturbator
Capable of reproducing almost identically the sensations of fellatio, this Turbo Thrust masturbator from the Fleshlight brand is particularly innovative. It has 3 distinct areas to maximize pleasure. The first corresponds to its entrance orifice made of a very flexible plastic, strikingly realistic. It reproduces the natural sensations of lip contact against the glans. Inside, the channel is textured to mimic the movement of the tongue. Then, by performing back and forth movements, the member can reach the bottom for intense pleasure, identical to that obtained during a deep throat fellatio.
Blow Job Master Back and forth Male Masturbator
The Blow Job Master back and forth masturbator was designed to accompany your solo pleasure. By placing your penis in its flexible channel, the sensations are there. The latter is equipped with several rows of pearls and stimulating nodules designed to reproduce the pleasure of deep throat fellatio during back and forth movements. Your sex toy is activated via a simple button, allowing you to then select the desired intensity via 6 different modes. From the first seconds, the pleasure is there. As for its transparent design, it is both elegant and exciting. You will be able to watch your reactions live.
Cup Air Tech XL Male Masturbator
This Tenga brand masturbator offers men intense sensations of pleasure. With its spongy interior and its different internal textures, it provides intense excitement and always more pleasure. Each back and forth is accompanied by discoveries, all surrounded by a suction phenomenon that is always very efficient thanks to an air control system. This masturbator also offers generous dimensions and is easy to clean. Its sleeve is removable, allowing the sex toy to be rinsed and then reused. Just replace the sleeve to enjoy it again.
Aero controlled suction male masturbator
This Aero masturbator from Tenga allows you to customize its settings for ever more intense pleasure. It features a dial giving you the option to adjust the suction strength against the tightness of its channel via 10 different modes. Thanks to its rotary button, respond to your desires and vary the sensations. Inside, the channel has different textures to give you more stimulation by reproducing the pleasure of a blowjob. After coating it with water-based lube, slide inside and rock back and forth. Your solo pleasure is then particularly intense.
Pro Tech Automatic Suction Realistic Masturbator
Find all the sensations of fellatio thanks to this automatic masturbator from the Thrust brand. Thanks to its 10 vibration modes and 2 suction speeds, it reproduces the pleasure of real fellatio, while being able to be used on demand. Just lubricate its mouth-shaped orifice and its channel with a water-based intimate product to fully enjoy it. Rechargeable and splash-proof, this toy is a must-have for male pleasure. It offers you 80 minutes of pleasure between two recharges and can be used as a duo by entrusting its remote control to your partner.
Jett Hot Octopuss, the super-powerful stimulator
The Hot Octopuss uses 2 vibrators to provide particularly powerful sensations. Controlled by a remote control, they can vibrate simultaneously or independently and have 10 vibration modes. It also includes a technology called Treble and Bass. The latter allows you to customize the vibrations for intense pleasure.
The Colt, the anal masturbator
The Colt brand masturbator perfectly reproduces the entrance to an anus. To promote more intense sensations, the entrance to the object is very narrow, while the interior is grooved and includes beads. It can be opened at each end, facilitating its cleaning and maintenance.
Pleasure Waves XL, a great masturbator at a low price
Among the masturbators for small budgets, there is the Pleasure Waves XL. The object offers 19 centimeters of insertable length. Its end can accommodate penises of all sizes. It also makes cleaning easier. The Pleasure Waves XL includes two textures to vary the pleasures.
Hummer Plus Ultimate, for a realistic effect
For sensations even closer to a blowjob, the Hummer Plus Ultimate offers a hands-free model with 180 suctions per minute. The masturbator is textured and adjustable to 10 vibration modes, 6 speeds and 8 automatic modes. This masturbator is removable and can be used without its oral sex machine.
Pleasure Air Smart Silence Arcwave Ion, the automatic and discreet masturbator
The Arcwave Ion is a model that goes further in autonomy: it deactivates automatically when it is no longer in contact with the skin. Discreet, this portable device is stored in a charging case with a charge indicator. The Arcwave Ion lists 8 levels of power, with particular care given to the frenulum of the foreskin.
Tenga Zero EV, the vibrating masturbator with adjustable pressure
The Zero EV from Tenga is one of the rechargeable models. It has 2 mini-vibrators to provide complete stimulation over the entire length of the device. This masturbator includes 5 vibration functions and side plates. These control the pressure allowing you to manually customize the suction effect of the Zero EV.
Fleshlight Quickshot Vantage, the travel stimulator
People on the go can count on the Fleshlight Quickshot Vantage, a compact model. Its two ends allow insertion on each side. It is suitable for all penis sizes and can be stored in its dedicated box.
The Hot Octopuss Pulse III Duo and its magnetic charge
Does size matter? In any case, the Pulse III Duo responds with a device capable of receiving all penis sizes, whether erect or flaccid. Rechargeable, the device uses wireless magnetic charging.
The Fun Factory Manta, ideal for couples
The Manta model from Fun Factory is aimed at both single men and couples. The object uses an original shape allowing it to fit between you and your partner. It can, for example, accompany a blowjob, bringing even more sensations.
Here is our selection of the best masturbators for men. Products all more original than each other are also available on specialized sites . Take stock of your own desires to choose the sex toy of your dreams.